---
One of the easiest ways to provide meaningful support to loved ones going through challenging times is by making sure they eat. By providing healthy, delicious meals, you can help your loved ones get the nourishment they need to heal and recover. Meals can also be a source of comfort and connection, bringing people together around the table and providing a sense of community.
That's why Give InKind is proud to partner with Azuluna Foods to offer their delicious meals and signature bone broth to you and your loved ones. The pasture-raised bone broth and ready-to-eat meals are a great alternative to takeout: a guilt-free meal-prep shortcut.
Azuluna Foods not only offers delicious and convenient meal options, but the meals are responsibly sourced, featuring proteins from regenerative farms and sustainably sourced seafood. Whenever possible, produce is sourced from local and/or organic producers, prioritizing small supply chains and conscientious growers.
Azuluna Farms is committed to the community and the planet, harnessing sustainable, regenerative agriculture practices to ethically treat the land and livestock at their hub in New England and beyond. The pasture-based, hub-and-spoke farming model allows each livestock species to thrive in their most natural environment, preserving local ecology, and lowering the barrier of access to entering livestock farming for locals.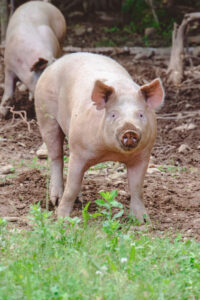 Food is an essential part of our lives and we believe that everyone deserves access to wholesome, delicious meals. Give InKind is happy to partner with Azuluna Foods to make sustainable, conscious eating more accessible to everyone. Ready-To-Eat Meals, Pasture-Raised Bone Broth, and Gift Cards are available to InKind Page Wishlists so you can provide your loved ones with healthy, delicious meals that are good for them and good for the planet.
---
Give InKind does not provide medical advice, diagnosis, or treatment. We have an affiliate relationship with many of the advertisers on our site, and may receive a commission from any products purchased from links in this article. See Terms & Conditions.