---
The story of Samuel's Sweet Shop is really the story of a small business in small-town America. But it is also the story of a community working to honor the legacy of a friend who died suddenly, tragically, far too soon.
Ira Gutner founded Samuel's Sweet Shop decades ago in Rhinebeck, New York – a small town in the Hudson Valley. Gutner was a Rhinebeck pioneer and a champion of community-based businesses, and by many accounts, when new businesses opened in Rhinebeck, Ira was a regular first customer.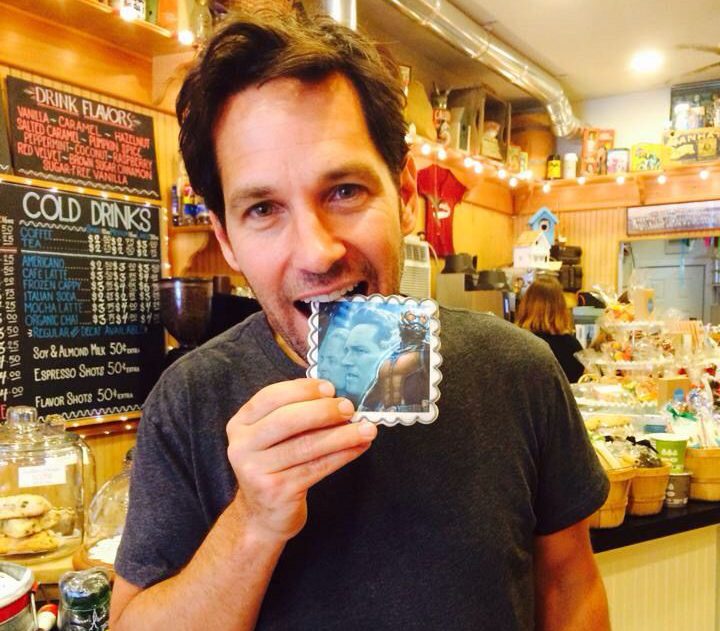 John Traver was Ira's business associate for years. Speaking to Give In Kind, John explained:
"I worked at Samuel's since I was fifteen years old. I lost my father a day after I was born, so Ira was like a father to me (although I have a great step-dad too.) After college, Ira offered me a job. I took it because it was so much to walk away from. Coffee and candy on East Market Street. I knew we were doing something important."
But when the Great Recession hit rural areas hard, Samuel's felt the pinch. Ignoring the bottom line, Ira and John made personal sacrifices to keep the shop running.  They were aware that many of their suppliers were local bakers who relied upon Samuel's for their livelihoods.
And so the shop continued on.
Ira and John operated it as a community-based labor of love. Grateful locals dropped in regularly, and the shop was featured in numerous Daniel Shanahan cartoons in the New Yorker. High school students hung out there. It took on the vibe of a smaller, more East Coast version of the Peach Pit. And little by little, new and innovative restaurants began creeping into Rhinebeck and drawing commerce. Fortunately for Rhinebeck, actors Jeffrey Dean Morgan, Hilarie Burton, and Paul and Julie Rudd, along with writer friends Andy Ostroy and Phoebe Jonas found their way to the small town. They all became good friends with Ira and John.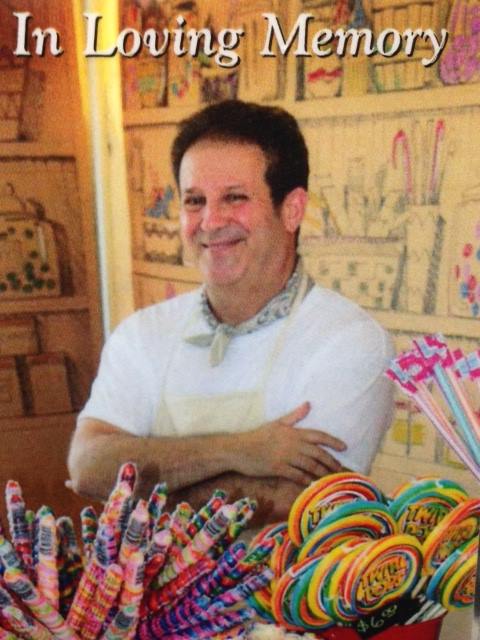 Then in 2014, Ira died suddenly. Grief-stricken at the lost of his friend and mentor, John considered Samuel's uncertain future. He was stunned by the loss of his friend and struggled to take in the death of someone who had impacted his life so profoundly.  At Ira's funeral, John remembers being approached by Hilarie. Said John:
"She said, whatever you do, don't close the shop. We want to help you. So do the Rudds. Others do, too."
Soon thereafter, Samuel's was purchased by the Burton/Morgans, the Rudds and Andy Ostroy and Phoebe Jonas. In interviews, Morgan spoke affectionately of his friend and expressed the wish to keep his legacy alive.
Today the times and commerce have changed a lot in small-town America. Everywhere larger businesses bear down on smaller ones. But Samuel's is still thriving. It represents the very best of a small town community. It remains a spot where the nostalgic and the contemporary coincide. Where local merchants sell their products. Where students wander in after school. Hilarie Burton still reads books to kids on select Saturday mornings.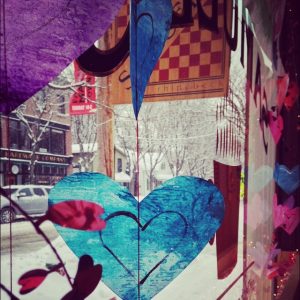 Speaking of the purchase of Samuel's, John describes the evolution of the shop over time and how the place still moves him to this day:
"The greatest tribute to Ira is to have this place thrive. There was his loss. You deal with the loss and you miss your friend. Grief still hits. But to see the synergy and the hope that was provided … that is the coolest, the most beautiful thing."
All photographs courtesy of Samuel's Sweet Shop. Used with Permission.
---
Give InKind does not provide medical advice, diagnosis, or treatment. We have an affiliate relationship with many of the advertisers on our site, and may receive a commission from any products purchased from links in this article. See Terms & Conditions.