---
For children facing extended hospital treatment, questions of keeping up in school quickly become pressing.
Fortunately, it has never been easier to use digital technology to instruct students who are temporarily unable to participate in a traditional classroom. As digital classrooms emerge, classroom teachers are finding more ways to make use of resources for flipped classrooms.
This is a good development for a child who is ill.
A flipped classroom can be described as one where the traditional model is reversed. Students delve initially into a topic at home.  They apply what they have learned at home during class time to make sure they understand the topic. (Think Khan Academy).
A well thought-out digital passport to learning – complete with accessories – is an incredible gift to a whole family whose child is facing a serious diagnosis.
Assuming a student feels well enough to study remotely, equipping their success is a gift that will keep on giving. If the student in question does not have a personal laptop, this is an essential place to begin. Alternatively, an iPad offers many options for learning and may be more budget-friendly. (You can buy a separate keyboard).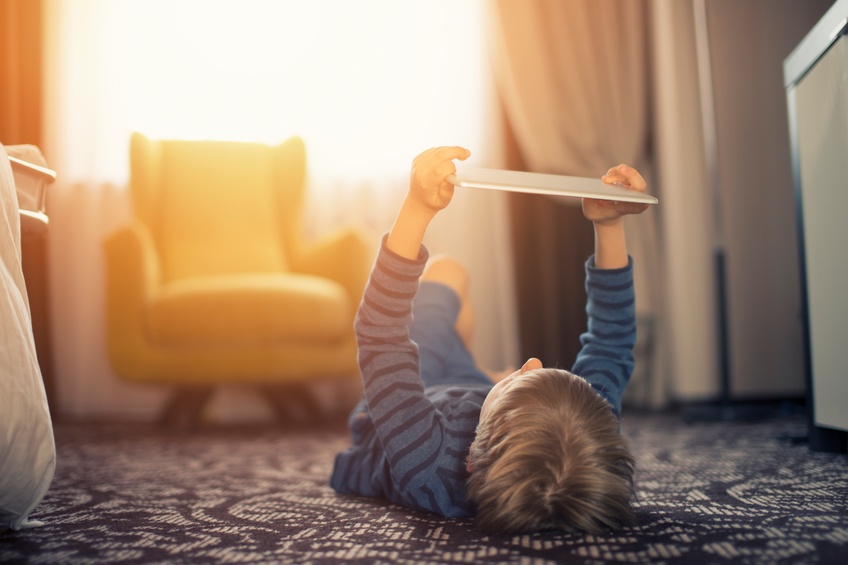 To have a friend or family member navigate on a student's behalf is a gift of indescribable significance. Logistically, it is one less thing to do. In addition, a student who might be scared and lonely is somewhat less likely to push back/act out if the person handling their remote learning is not a parent.
Students who return to school after a serious diagnosis report experiencing anxiety. They feel left behind. Illness compounds social isolation, and extended absences inhibit academic progress. This forms a vicious circle.
Depending upon the diagnosis a family faces, students will face different challenges. Those who have compromised immune systems need to be especially mindful of germs and are unable to attend school primarily for that reason. Remember that sick students may get bored. They might feel physically able to work, but are not able to attend school as a result of the Petri-dish that public spaces become.
Go ahead and accessorize a work space as a home office. Provide a grab bag of post-it notes, pens, screen cleaning pads, erasers, paper clips, rubber band balls, a mouse pad and more. All kids love office supplies. Get them comfy pajamas and slippers.
Anyone who is working to support a housebound student would do well to communicate with school guidance counselors. (Note that if one is not the legal guardian, they will need to obtain permission from the legal guardian).
Begin by asking what apps the teacher may use and how the student can be looped in.  Forward-thinking teachers are using apps like Ask3, which turns an iPad into a whiteboard with customized presentations that can be saved – and shared.
Try to get a sense of whether there are remote learning opportunities available to the student and see how the student in question can benefit.
Many to most of these resources are free.
The more a student can learn, the easier a transition back to school and life will be. To this end, books of practice tests that can be taken from home – and even left conspicuously on a desk as a friendly "reminder" can help in the long run.
For history students, check out Ken Burns' app in areas ranging from the Civil War to the Jazz era to Prohibition.
For foreign language, Duolingo is a favorite of educators.
Khan Academy offers tutorials in Math, Science and Engineering.
The recently launched E-Mathinstruction offers videos of complete math lessons (including homework) to support the Common Core and standardized tests.  Speaking to Give InKind, E-Mathinstruction founder Kirk Weiler reminds that there are numerous educational sites available.
Always mindful of the need to keep students engaged, Weiler encourages people to explore digital options. He explains:
"Engagement, whether kids are in class or in treatment is the $64,000-dollar question. Many students love, love, love math and get engaged in it especially if they have an energetic and positive teacher."
Now more than ever, the digital classroom can transform lives.
---
Give InKind does not provide medical advice, diagnosis, or treatment. We have an affiliate relationship with many of the advertisers on our site, and may receive a commission from any products purchased from links in this article. See Terms & Conditions.