---
Military spouses know firsthand the challenges that come with deployment. It's a difficult time for both the service member and their family. It's a time of separation and uncertainty, but it's also a time to come together as a community and show our love and support for one another. In this article, We'll provide you with the ultimate deployment family support gift guide to help you show your love and support during deployment.
The Importance of Deployment Family Support
Deployment is a challenging time for everyone involved. The service member is away from their loved ones, and their family is left to manage on their own. It can be a time of uncertainty, stress, and loneliness. But, with the right support, families can get through this time and come out stronger on the other side.
Whether it's emotional support or practical help, every little bit counts. Using Give InKind to provide support for military families during deployment not only helps them get through this difficult time, but it also shows them that they are not alone.
Supporting Immediate Family
To help meet the needs of the household, creating an InKind Page for your deployed loved one's family is a great first step. From the InKind Page you can keep their entire support network informed as to how exactly they can help and when.
Through the Care Calendar the community can provide meal deliveries, gift cards, help around the house, transportation, pet and child care, and more.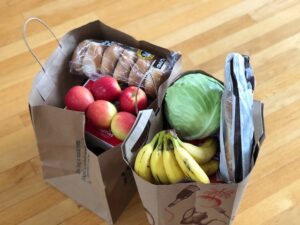 Gift cards for delivery services like Instacart and DoorDash keep the family fed while offering the freedom to choose exactly what's right for them as their needs evolve.
Attaching Fundraising options like Venmo, PayPal, GoFundMe, and CashApp allows supporters to gift money directly to the family.
Fill the Wishlist with helpful gifts and gift cards, or attach an Amazon Wishlist.
Once you create an InKind Page for your loved one, you can work with them to determine the most helpful types of gifts and support that will help during this time. We'll then handle the details, like making sure supporters know how and when to help.  We'll send reminder messages when they sign up to provide in-person support, and we'll even handle the electronic delivery of gift cards.
Now that we have a great foundation of support, here are some more ideas for gifts to show your love for a family experiencing deployment.
Deployment Family Support Gift Ideas for Children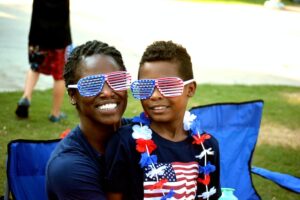 Deployment can be especially difficult for children. They miss their parent and may not fully understand why they're gone. It's important to show them that their parent is still thinking of them and loves them. Here are some deployment family support gift ideas for children:
1. Recordable Books
Recordable books are a great way for a deployed loved one to read a story to their child. They can record their voice reading the book, and the child can listen to it whenever they want.
2. Stuffed Animals
Stuffed animals are comforting to children of all ages. You can get a stuffed animal personalized with their parent's name or a special message. It's a way for them to feel close to their parent, even when they're far away.
Slumberkins makes an entire range of educational books and accompanying comfort animals. Big changes can be difficult for little ones to navigate through. The Fox Snuggler's interactive story helps support them through these transitions by assisting children in understanding and accepting change by reminding them they are safe and loved.
3. Deployment Journal
A deployment journal is a great way for a child to express their feelings and thoughts about their parent's deployment. It's a safe space for them to write down their emotions and work through them.
My Emotions: A Journal for Teens
My Daily Journal of All My Emotions Daily Mindfulness Activity Pages for kids ages 6-12
The Sometimes I'm Anxious Activity Book and Journal (Child's Guide to Social and Emotional Learning)
Deployment Family Support Gift Ideas for Parents/Families of Deployed Service Members
Deployments not only affect the service member and their spouse/significant other and children; they also affect the extended family. Grandparents, aunts, uncles, and cousins all worry about their loved one during deployment. Here are some deployment family support gift ideas for parents/families of deployed service members:
1. Digital Photo Frame
A digital photo frame can be filled remotely and updated instantly. Share the frame's unique email address with loved ones so they can send their favorite photos from anywhere.
2. Web-Cam
With a webcam, like this one with an included microphone from Logitech, the family can engage in real-time video calls, allowing them to see and hear their loved one, bringing a sense of closeness and reassurance during their time apart. The webcam acts as a window to their world, fostering emotional connections, and allowing them to share special moments, celebrations, and even everyday conversations, creating cherished memories despite the separation.
3. WiFi Relationship Lamps
Connect with those you love, no matter where in the world they are. Touch your friendship lamp and their lamp lights, the same color as yours! Connect as many lamps together as you wish. Each person connects their lamp to their Wi-Fi, then touches the lamp whenever they are thinking of their loved ones.

Creative Ways to Show Your Love and Support During Deployment
Gifts are just one way to show your love and support during deployment. There are many other creative ways to let your military family know that you care. Here are a few ideas:
1. Create an InKind Page for the Family
Be the captain of your loved one's support team and create a free support page on Give InKind to consolidate the outpouring of love and support from the community.
2. Offer to Help
Offer to help with practical things, like mowing the lawn or running errands. It's a way to take some of the burden off of the family left at home. These are great tasks to list in a Give InKind Care Calendar so supporters can sign up to provide ongoing support.
3. Organize Family Outings
Organize and sponsor family outings or activities to create positive experiences and lasting memories. Consider tickets to local attractions, movie nights, or even a day trip to a nearby park or beach.
The Impact of Showing Your Love and Support During Deployment
Deployment is a challenging time for everyone involved. But, with the right support, families can get through this time and come out stronger on the other side. Showing your love and support through thoughtful gifts and creative gestures can make a big impact. It reminds military families that they are not alone and that they have a community of support behind them. So, show your love and support during deployment – it's a gift that will be appreciated more than you know.
---
Give InKind does not provide medical advice, diagnosis, or treatment. We have an affiliate relationship with many of the advertisers on our site, and may receive a commission from any products purchased from links in this article. See Terms & Conditions.