Looking for a memorable gift that adapts to any situation?
The physical Visa gift card combines the practicality of a Visa credit card—usable both in-store and online—and the thoughtfulness of a greeting card. For just $5.95 and the cost of your chosen shipping method, we will print your custom Give InKind Visa gift card and personalized greeting card, and send directly to your loved one. The versatility and personal touch of this gift makes it no surprise this is our most gifted card.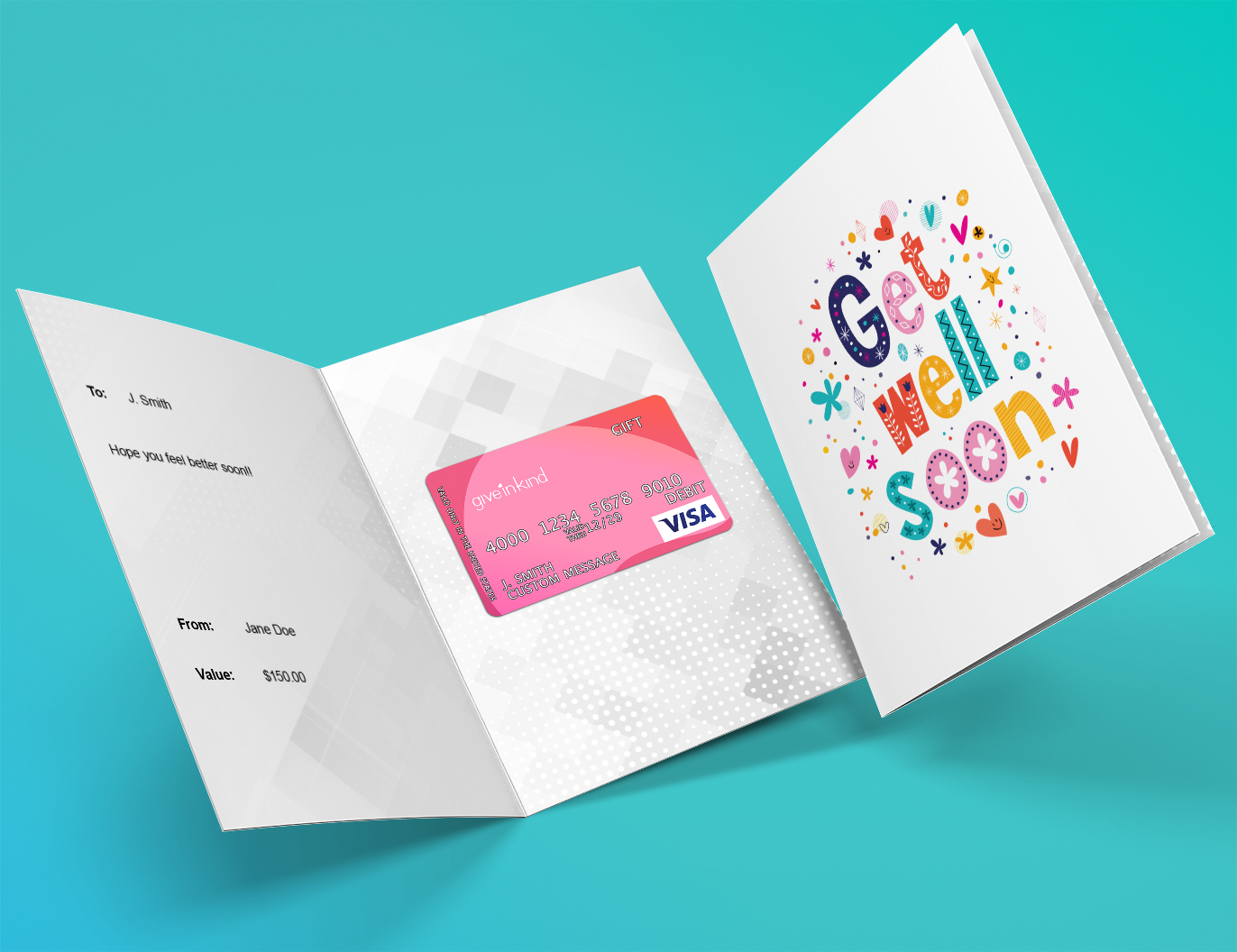 Why we love this gift:
Versatility: Needs can change quickly in challenging times. This all-purpose gift card allows your loved one to purchase precisely what they need, when they need it. Be it a comforting meal, a therapy session, spa treatment, fuel, diapers, or countless other possibilities. No questions asked.
Personalization: Add a heartfelt message to both the gift card itself and the greeting card. Pick your favorite among the many available greeting card designs to give your gift a personal touch. And for those urgent moments, you can always choose to have your gift shipped overnight.
Show you care: It's the perfect way of letting a recipient know you are thinking of them, no matter how far away they may be. Whether it's sending love after the birth of a new baby, some healthy vibes with a Get Well card, or even a simple 'Thinking of You' your gift can truly make a difference for a friend going through some intense times.
---
Give InKind has an affiliate relationship with many of the advertisers on our site, and may receive a commission from products purchased.
Product Terms:
84-month expiration