---
After a 20 hour car ride towards summer vacation with two small children in the car, Amie was ready to relax and start some much needed R&R. But one phone call changed everything.
"I was 37, a mom of two young boys, a wife, and now a cancer patient."
For several months Amie had battled a sore throat and was just not feeling well. After six months she knew she needed real answers. It wasn't just a cold, it wasn't allergies – she knew something was wrong.
"When I got the diagnosis of Head & Neck cancer, Squamous Cell Carcinoma, I went into warrior-mode. It wasn't about a fighting warrior, but rather a loving one. I was going to love myself and accept others' love to get me through the biggest fight of my life."
Amie would need extremely aggressive treatment, and immediately. She got on a plane within hours of the phone call, and began her cancer journey. She would need to undergo two surgeries, radiation, chemotherapy and would bear extreme pain through it all.
Amie's friends knew they wanted to provide some tangible support for her family – they set up a Give InKind page to facilitate all she needed.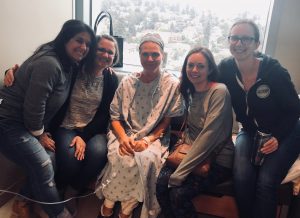 "I couldn't drive, I couldn't cook, I was tired all the time and had a constant flow of doctors appointments and treatments. And because of my surgery, I was unable to talk so I didn't want phone calls. I was saving any voice I had to greet my kids after school."
A Give InKind Care Calendar was set up for the real things the family needed –  carpools for the kids, grocery shopping, a meal train, rides to appointments, even someone to walk the dog. 
"I was even able to link my PayPal for those who were distant but still wanted to show support. The funds were used for all my alternative and supportive therapies, it was amazing."
Amie successfully completed her chemo and radiation treatment, ultimately enduring three rounds of chemo and 6 weeks of daily radiation. The radiation therapy included burns on her tongue and down her throat making speech painful and eating solid food impossible. They utilized their Give InKind page for an entire year as the healing continued.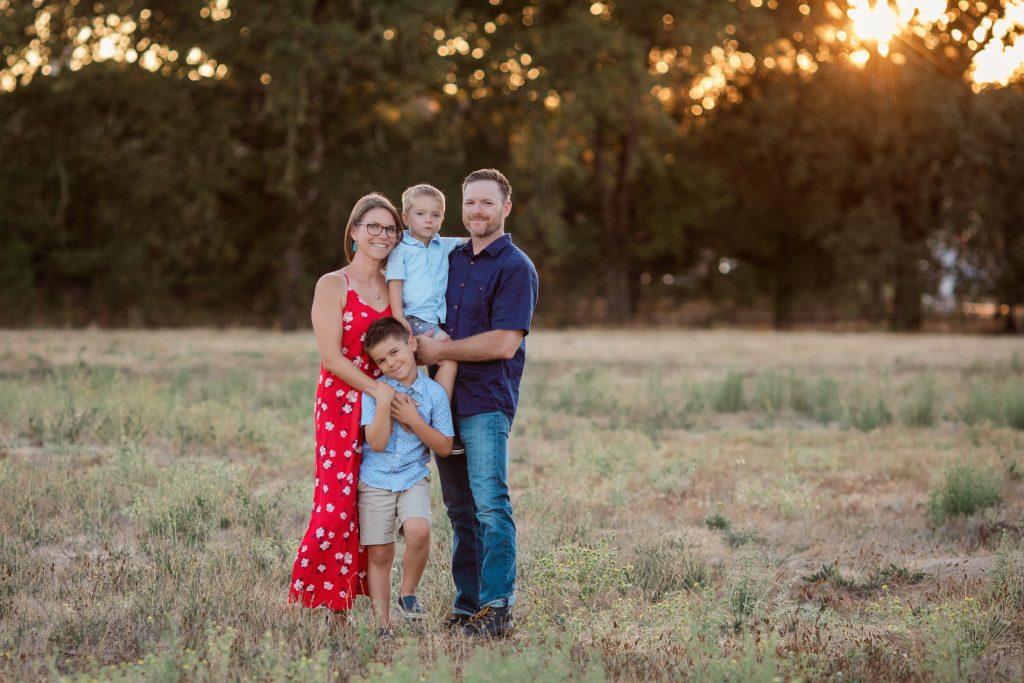 "I was able to update my progress through my Give InKind page without having to use my social media channels – keep it separate for those who were closest to me and my care. No phone calls, no texting really allowed me to focus on me and my family."
Two years later, Amie continues to heal but feels "strong."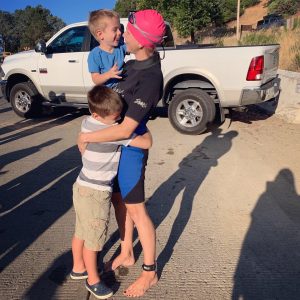 "I'm really proud of how far I've come," said the mom who recently completed a sprint triathlon.
She reflects often about her experiences that shape who she is today.
"There are no trophies for doing things alone, we need each other."
"The support I received through Give InKind and my community allowed me the space and attention I needed to battle this cancer – and heal  – knowing people were there to help."
If you or someone you know is coping with a cancer diagnosis, see how to set up an InKind support page here.  
---
Give InKind does not provide medical advice, diagnosis, or treatment. We have an affiliate relationship with many of the advertisers on our site, and may receive a commission from any products purchased from links in this article. See Terms & Conditions.