---
Mercato is as European a café as you are likely to find in New York's Hudson Valley. Internationally renowned artists living in the area eat there regularly, and Mario Batali, a mentor to Chef Francesco Buitoni, celebrates his birthday there. Reservations at Mercato are as rare as hen's teeth.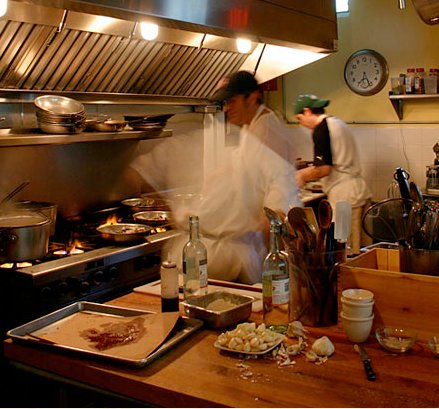 Francesco Buitoni is a seventh generation pasta maker, hailing from a lineage of true food artisans – Buitoni pasta and Perugia chocolate. From hand selecting wheat with his grandfather to pulling olives from trees and cooking alongside his grandmother, Buitoni has an unstoppable pull to good food.
These lessons are imparted daily to the patrons of Mercato. Farm-to-table dishes emerge from his kitchen, beautifully plated. Buitoni has twice been nominated for a James Beard Award. Says Buitoni:
"Food feeds the body and the soul. It nurtures the whole person."
I have fed myself from the kitchen of Mercato. In the most challenging of times, I have been reminded to stop and eat a little something. The true physiological symptoms of stress (breathlessness, heightened startle) can be mitigated when someone is provided the opportunity to eat a little something. A bowl of pasta and sip of wine with a friend allows us the opportunity to exhale. The gift of food – even from a distance – is powerful reminder of the connectivity of food, friends and family.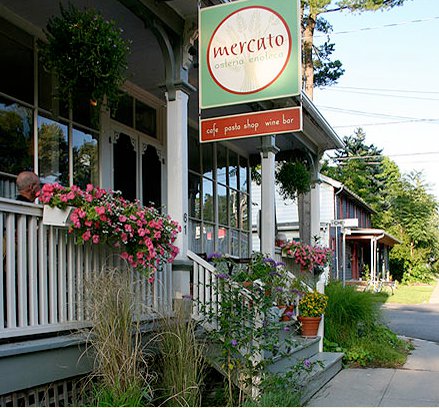 When planning a meal for a family, Buitoni suggests considering versatility. For example, meatballs can go with pasta – or they can be put into sandwiches. Similarly, braised meat can be used over the course of several days. Lasagna freezes nicely. Be mindful of freezer space – most homes aren't equipped to receive large trays of food to be frozen.
For information, please visit Mercato.
Photographs courtesy of Michele Platt & Francesco Buitoni. Used with permission.
---
Give InKind does not provide medical advice, diagnosis, or treatment. We have an affiliate relationship with many of the advertisers on our site, and may receive a commission from any products purchased from links in this article. See Terms & Conditions.