---
Top Seattle-Area Investors Back Pre-Seed Round for
Fast Growing, Female-Founded Company
Seattle, WA – November 20, 2019 – Give InKind, the social platform for coordinating community support in times of need, today announces the closure of a pre-seed investment round totaling $1.5M. Give InKind launched in beta September 2016, and released its full version in January 2019. The platform has grown 20% every month since.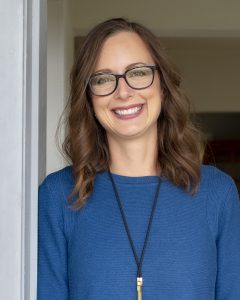 "Life can change in an instant. When someone has a new baby, an unexpected illness, or anything unforeseen – friends, families, and communities all want to help, but most don't know how," says Give InKind CEO and Founder Laura Malcolm. "Give InKind makes it easy for people to support one another, from anywhere. Thousands of people across America have already channeled support and received help through Give InKind. With the backing of a great group of investors, I'm thrilled to help communities make life easier for everyone who needs help, anytime, anywhere."
Give InKind participated in the Ready, Set, Raise accelerator from the Female Founders Alliance, culminating in an investor demo-day in mid-October. "By the end of demo day, our round was already oversubscribed, and we tripled our fundraising goal within weeks," said Malcolm. "The intense six-week program gave us valuable access to mentorships, pitch coaching, and relationships with some of Seattle's best investors."
Give InKind was selected among the Ready Set Raise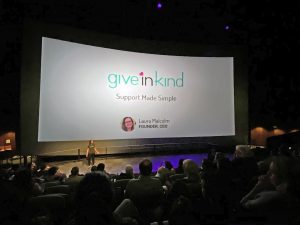 participants and awarded a $100k investment from Trilogy Equity Partners. Additional investors include Madrona Venture Group, SeaChange Fund, Keeler Investments, FAM Fund, and Grubstakes. X Factor Ventures, a venture capital fund by and for female founders nationally, also participated in the round, as did many of Seattle's most influential angel investors.
"Give InKind solves a universal problem," says Trilogy Equity Partners Managing Director Amy McCullough. "Everyone needs help at some point in their life, and most of us know the feeling of wanting to support our friends, families, and communities. We are proud and excited to partner with Give InKind as they become the universal solution for how we give in times of need."
Give InKind will use the funding to continue to grow its platform and reach, and develop strategic offerings for healthcare, churches, and other organizations. Says Malcolm, "Seeing the number of lives that have already been impacted by Give InKind has been powerful, and knowing that we'll now be able to grow that impact even faster is an honor."
About Give InKind
Give InKind is a modern social platform for coordinating support when life is disrupted. From the birth of a baby, to loss of a family member, to medical crisis, and disasters, friends and families need ways to give and receive help, from anywhere. Give InKind facilitates comprehensive support with its Care Calendar, Wishlist, and Donations on one easy-to-use page, empowering communities to support one another through life events that need more than just money. To learn more visit: https://www.giveinkind.com
---
Give InKind does not provide medical advice, diagnosis, or treatment. We have an affiliate relationship with many of the advertisers on our site, and may receive a commission from any products purchased from links in this article. See Terms & Conditions.