---
 Boston-Based Non-Profit Provides Home and Heart to Families Seeking Medical Treatment
Imagine having to sleep in your car or even a hospital closet simply to stay close to your loved one while they undergo medical treatment. Many families are burdened by the costs and uncertainty of travel and living expenses while seeking medical care in Boston for their loved one while traveling from another city, state or even country. We highlight a special nonprofit Hospitality Homes based in Boston, MA whose mission is to support families during a medical crisis with zero restrictions on diagnosis, income, age, sex, gender, duration of treatment, or healthcare facility.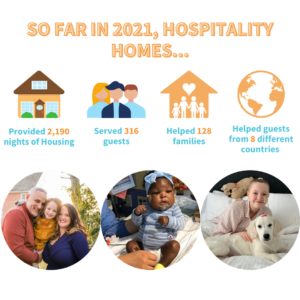 There are thousands of nonprofits that work tirelessly to help people who are going through a medical situation. Our goal at Give InKind – is to help them as well.
Hospitality Homes provides free and low-cost short-term housing in volunteer host homes and donated accommodations for patients, families, and support individuals who travel to Boston for specialized medical care. Founded in 1983 as the first program of our kind in the nation, their unique "home away from home" lodging model has served 18,000 families, and has provided nearly 200,000 nights of housing to patients, families, and support individuals who would otherwise struggle to find adequate housing during their medical stay in Boston. With over 150 volunteers who open their homes to guests each year – they provide much-needed relief from the emotional and financial challenges of medical treatment, helping families to stay together during some of the most critical and challenging times in their lives. They have continued to help families even though it has required even more resources to do so during COVID. Last year alone they provided close to 7,600 nights of stay and so far the volume in 2021 is the same.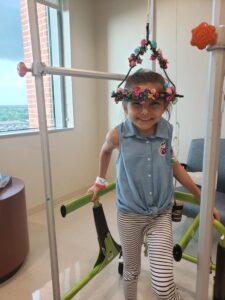 "There is no better reward in life than to know you have helped someone, particularly a family during a stressful time and providing them with a shelter in the storm as one of my guests described it," said Executive Director, Deborah Pepper. "To make an impact and spread some kindness is a great feeling. I think that is why Hospitality Homes means so much to so many people and to me personally. We make that connection to compassion every day."
Hospitality Homes recently launched their InKind page to encourage a new option for support for the families they are assisting. A gift card campaign, as well as individual InKind pages for specific family needs, will allow focused needs to be met – from groceries that an extended host family will need, to gift cards for gas and other travel needs – they have identified tangible ways for people to show their support through InKind.
No family should have the burden of finding a place to sleep for a few hours while their loved one is receiving medical care – Hospitality Homes has found a way to help.
Visit Hospitality Homes to learn more about their organization, and contribute to their InKind page.
Learn how to create an InKind page for an organization, or create a page now.
---
Give InKind does not provide medical advice, diagnosis, or treatment. We have an affiliate relationship with many of the advertisers on our site, and may receive a commission from any products purchased from links in this article. See Terms & Conditions.