---
To enter Little Feet Community Preschool is to be instantly at home. Patty O'Connor, legendary child whisperer and Director, meets and greets each child at the door. Preschoolers rush her with little treasures they cannot wait to share, clutched in their hands. A tiny bird's nest, projects still heavy with wet glue – are daily thrust at her. To each child she expresses absolute and sincere interest. She sees their unfurling – and she meets them where they are.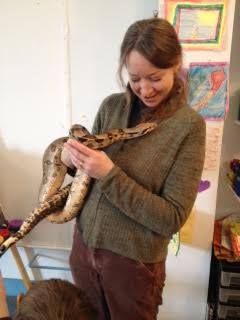 The ethos of the school is best described in their mission statement:
"Our primary goal at Little Feet is simple and straightforward: inspire a love for learning within a caring community of friends … Our Little Feet program is designed to support global ideas of tolerance, open-minded principles and inclusive communication. Through a hands-on, non-competitive learning environment and a curriculum which emphasizes natural science and global awareness, we strive to partner with parents in building a strong ethical, empathic and socially aware foundation."
Little Feet Community reflects the best of preschool education. Under Patty's direction, the school is a true sanctuary for learning and caring. The curriculum weaves through kindness, empathy, and the joys of friendship.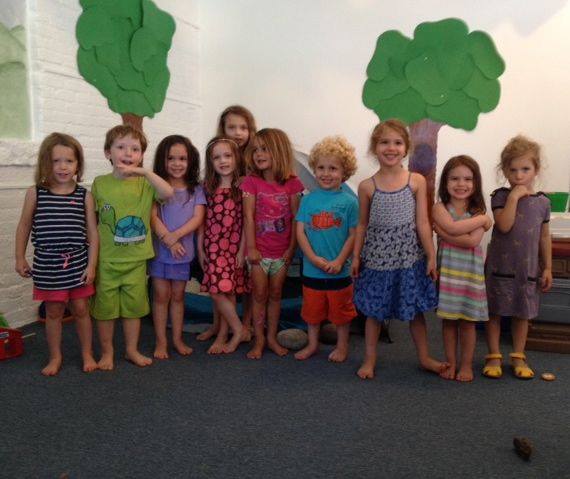 In Patty's classroom no child is judged and every difference is embraced. Children fall over each other to help one another. Simultaneously, kinesthetic learning about the arts and sciences is continually rolled out. Songs are sung and dances danced. Who knew that learning about bodies could be so straight up happy?
Even as I write this, I remember – and start humming – my favorite song from the Little Feet cannon.
"Internal organs, internal organs, what would I be without internal organs?"
In keeping with her mission statement, Patty strives always to have schedules of payment and tuition levels that can accommodate economic diversity.
Please visit the custom Wishlist by Little Feet Community Preschool to learn what items are perennially useful to this gem of community resource. Orders can be placed and shipped directly. Voila!
Photographs courtesy of Little Feet Community Preschool. Used with Permission.
This is part of a series Give InKind editorial staff will be writing to highlight the essential work of community-based organizations focusing on the arts, education, social services, and more. The series will focus on the heroes among us – staff at these community-based organizations who work to lift others up. They are the unsung heroes. We all know them. Let's celebrate them. Would you like to list the needs of your organization to our free-for-use Wish List? Would you like to nominate an organization for profile? E-mail us at [email protected].
---
Give InKind does not provide medical advice, diagnosis, or treatment. We have an affiliate relationship with many of the advertisers on our site, and may receive a commission from any products purchased from links in this article. See Terms & Conditions.