---
She named it Bubba. 
Two and a half years ago my husband and I received a text, "Moms in the hospital, she was coughing up blood this morning." In the flurry of events that followed over the next few days including her being airlifted for emergency and life-saving surgery to her liver that caused massive internal bleeding, our hearts sank with constant worry and fear of the worst.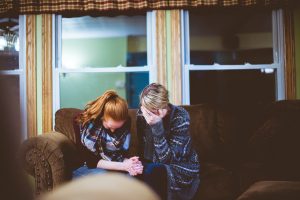 As we paced the ICU hallways, held her hand while the constant beeps reminded of the fragility of her breath, we were also keenly aware of the family and friends that came to simply sit in the waiting room while we prayed for her to open her eyes.
It was weeks of slow progress, but eventually, she made her way to rehabilitation and then home again. Our joy was overwhelming. At that same time though, we knew our mom was not the same. My father-in-law became her constant caregiver, all hours of the day. Her memory was spotty, her health declined, and she was not the Nana my kids had played with their whole lives. It was heart-wrenching to watch this deterioration and see the toll it took on her and my father-in-law.
The call came in the middle of the night. They had a liver. They would need to sign the papers in the next two hours, and she would head into the uncertainty of organ transplant surgery. 
I stood in my bathroom at 5:00 a.m. talking to her on the phone, simply telling her to "fight hard Nana" and how much we loved her. 
The surgery was a success, and within 24 hours she came off the ventilator. This momentous milestone was simply amazing to us all. Her body quickly began to appreciate this new organ. Nana was coming back to us after two long years of suffering. It was truly a miracle. She named her new liver Bubba. And within two weeks, she was home, walking around with her playful banter, emerging from the darkness into light. Family and friends joined us on Give InKind to support them with food and gift cards. 
This liver – this donor – saved Nana.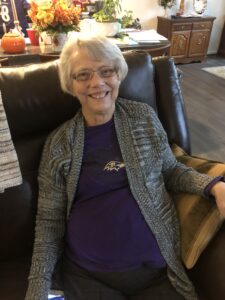 It's been four months since her transplant, and she continues to make great progress. She is hopeful that once fully vaccinated for COVID, she will begin to see family again and travel with her love, and Bubba.
As a family, our gratefulness to this donor can not be more intense. We have all made sure to mark "organ donor" on our licenses because if the time ever came to bring someone else's Nana back to them, we would do it in a heartbeat.
---
Give InKind does not provide medical advice, diagnosis, or treatment. We have an affiliate relationship with many of the advertisers on our site, and may receive a commission from any products purchased from links in this article. See Terms & Conditions.