---
One of the simplest, most appreciated gestures of support that people can receive is a warm meal. Whether it's takeout for a family who just welcomed a child or chicken pot pie for a family coping with recent surgery, illness, or a death, sending a loved one a meal is a great way to show you care.
Meal train calendars: what they are, and what to expect
Thankfully, technology has made it easier than ever to coordinate meal registries–also known as food trains or meal trains–for any of life's events. Several websites and apps allow you to organize meal deliveries so that you can easily dish out responsibilities (pun intended!), ensure that all slots are filled, and confirm that meals aren't going to be repeated. With food trains, your friends and family know exactly what will be heading their way.
There are several options out there to create a meal registry or a Care Calendar. We'll take a quick look at some of the top choices on the market to help you decide which one you should choose to manage your next meal drop-off. Hopefully, this overview will help you determine what food train calendar will best suit your situation.
Popular Food Train Calendars
There are several food train calendars that we take a brief look at below. Here are some of the most popular food train sites, as well as a brief look at what sets them apart:
MealTrain provides an online calendar for scheduling meals. The basic, bare-bones version of MealTrain is free but only allows you to schedule one meal from one person each day. Simply invite participants and you're off. If you want to organize more support, MealTrain offers an upgrade that requires a monthly fee.
Take Them A Meal (TTAM) offers a free, no-frills meal coordinating calendar. While TTAM is limited to just a meal delivery schedule, it's a straightforward site that is easy to navigate. If you can't deliver a meal that you've signed up for, TTAM has integrated meal providers who can deliver on your behalf.
Family Proud is a care management tool that allows patients and their families to connect with a community and resources that are relevant to their care. It also offers individuals who have been in the same shoes as current patients listed on the site the ability to share their own experiences, help, and encourage others who may be facing similar challenges.
Lotsa Helping Hands (LHH) is a website and app that helps coordinate meals and help for friends and family. Caregivers and volunteers use the care calendar to ensure that their community is well taken care of, whether it's by covering childcare or organizing transportation. Volunteers can pick up scheduled tasks to coordinate care.
CareCalendar is a free, web-based system designed to help friends and family members schedule meals, visits, or other means of support. It also emphasizes communication between members supporting a specific family, allowing users to share updates to everyone involved in taking care of them.
Give InKind takes the concept of a free meal calendar from apps and services like those described above and takes it to the next level. The platform revolutionizes a care calendar into a convenient, holistic solution for friends and family members.
Give InKind is completely free, so you have full access to the complete functionality of a comprehensive Care Calendar. There are unlimited entries so that, for example, you can schedule breakfast, lunch and dinner deliveries on the same day, if you wish to. This differs from the free version of MealTrain, which only allows you to schedule one meal a day per individual.
The InKind Care Calendar lets friend and family help through unlimited number of calendar entries so that everything is taken care of. There are tools that make it quick and easy to arrange different types of support. For example, new parents have different needs than a family coping with the loss of a spouse or parent. These options offer a degree of flexibility that other care calendars simply can't offer.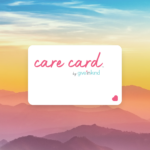 Thanks to some well-thought-out integrations, it's easier than ever to provide support. Give InKind lets you sign up to help with a task or bring them a meal, schedule your meal up to a week in advance via GrubHub, or send a gift card for a meal delivery. If you'd rather give money than time, you can also contribute financially via PayPal or GoFundMe, or purchase something from an InKind Wishlist. You can even send a Care Card, which allows the recipient to select the gift card that best suits their immediate needs.
Creating an InKind Page to set up meals, care, or a wishlist is easy to do and only takes about 5 minutes. Your InKind Page allows for plenty of space to customize requests so that recipients can quickly receive precisely what they need. Plus, Give InKind offers live support, ensuring that it's as simple as possible to efficiently give or receive the help that's needed.
Food train calendars use websites and apps to arrange meal deliveries for people dealing with life's joyful or sorrowful situations. Give InKind has expanded the concept of meal registries by allowing participants to state and provide all of their specific needs, to keep updated and encouraged throughout the journey, and to raise funds–all in one place. If you or someone you know or work with could benefit from a food or care train to help smooth out life's challenges, get started on your InKind Page today.
---
Give InKind does not provide medical advice, diagnosis, or treatment. We have an affiliate relationship with many of the advertisers on our site, and may receive a commission from any products purchased from links in this article. See Terms & Conditions.