When my mother was diagnosed with breast cancer, there were no pink ribbons or walks to raise awareness, raise money or show solidarity. In fact, hardly anyone dared to speak the words breast cancer out loud. Mom had family members who worried that her condition was contagious, and they were hesitant to visit her in the hospital after she had her mastectomy.
Thirty five years since my mother's diagnosis, we speak very differently about this disease—the most commonly diagnosed cancer in women. I imagine if my mother were alive, she'd shake her head in wonder at the bloggers and activists and charitable organizations who've worked to shine a light on the disease and its survivors, allowing them to come out of the darkness.
Since the entire experience of having breast cancer was shrouded in shame and secrecy back then, there was even a lack of helpful information about how to care for and dress a post-mastectomy body.
Women who've undergone a mastectomy or other surgery on their breasts need options for bras, lingerie and bathing suits that are comfortable and don't hurt scars or irritated skin. Women also want and deserve to feel attractive. They need to heal comfortably.
I remember how disappointed my mother was with the one post-mastectomy bathing suit she could find; a hideous floral, one-shoulder piece with a rubber insert in the bust. She hated it, and was too self-conscious about the changes her body had been put through to wear it more than once or twice. I'd like to think she'd be happy to know there are now fashion lines out there catering to women just like her.
I bet she would appreciate people close to her helping her to buy these things. I am certain she would have done so for another in similar circumstances. She would have started with these:
AnaOno Intimates
This brand was launched by a breast cancer survivor named Dana Donofree. They cater exclusively to women who have had surgery related to a breast cancer diagnosis. AnaOno puts a great deal of thought into fit, comfort and style; for example, their Pocketed Shelf Bra Camisole was designed with help from a Radiation Oncologist and was created to help those with sensitive, irritated or scarred skin who are undergoing radiation therapy.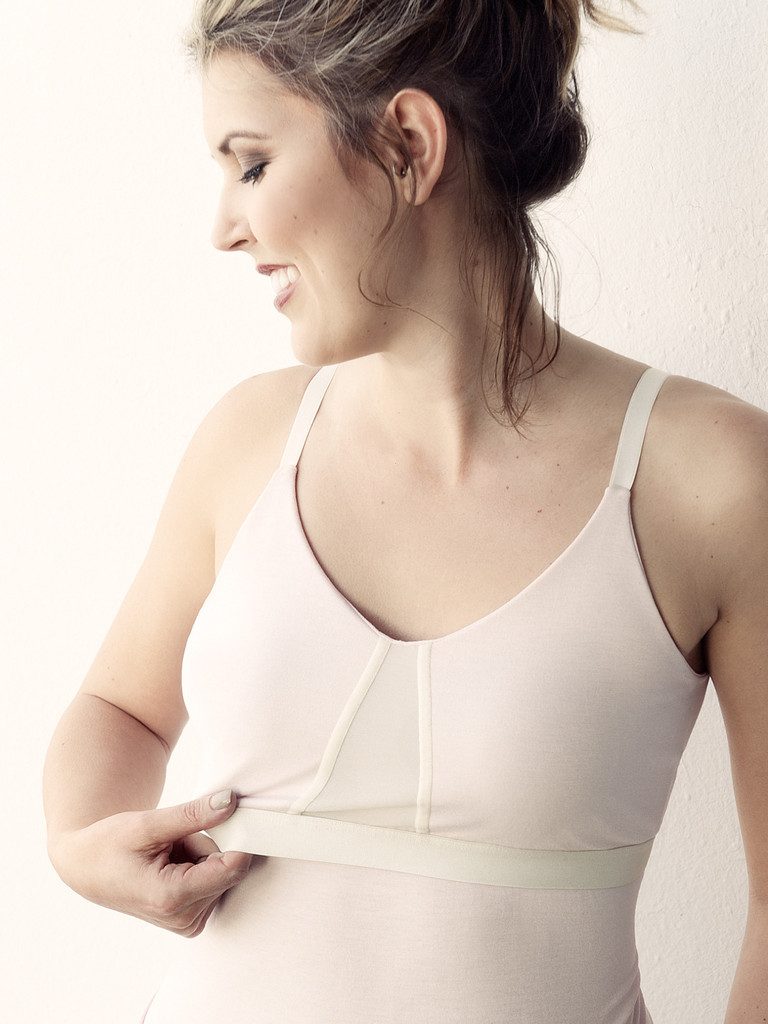 Nordstrom Breast Prosthesis Program
Certain Nordstrom locations have Certified Prosthesis Fitters specially trained to fit women for intimate apparel following a mastectomy, lumpectomy or other reconstructive breast surgery.  Shoppers can find breast forms (prosthetic breasts); special camisoles and bras; and other services.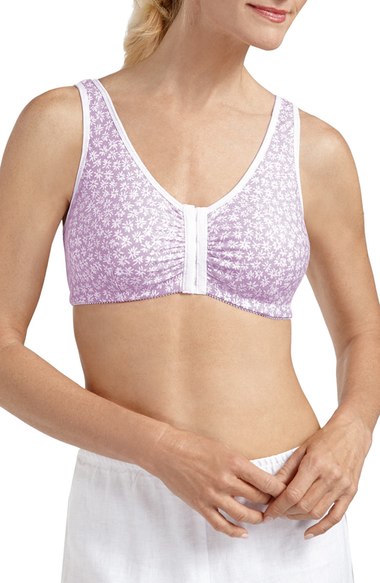 Kitt Allen
Another brand created by a breast cancer survivor. They sell bras, lingerie, swimwear, and sports bras, with 10% of each sale going to the organizations Living Beyond Breast Cancer and Young Survival Coalition.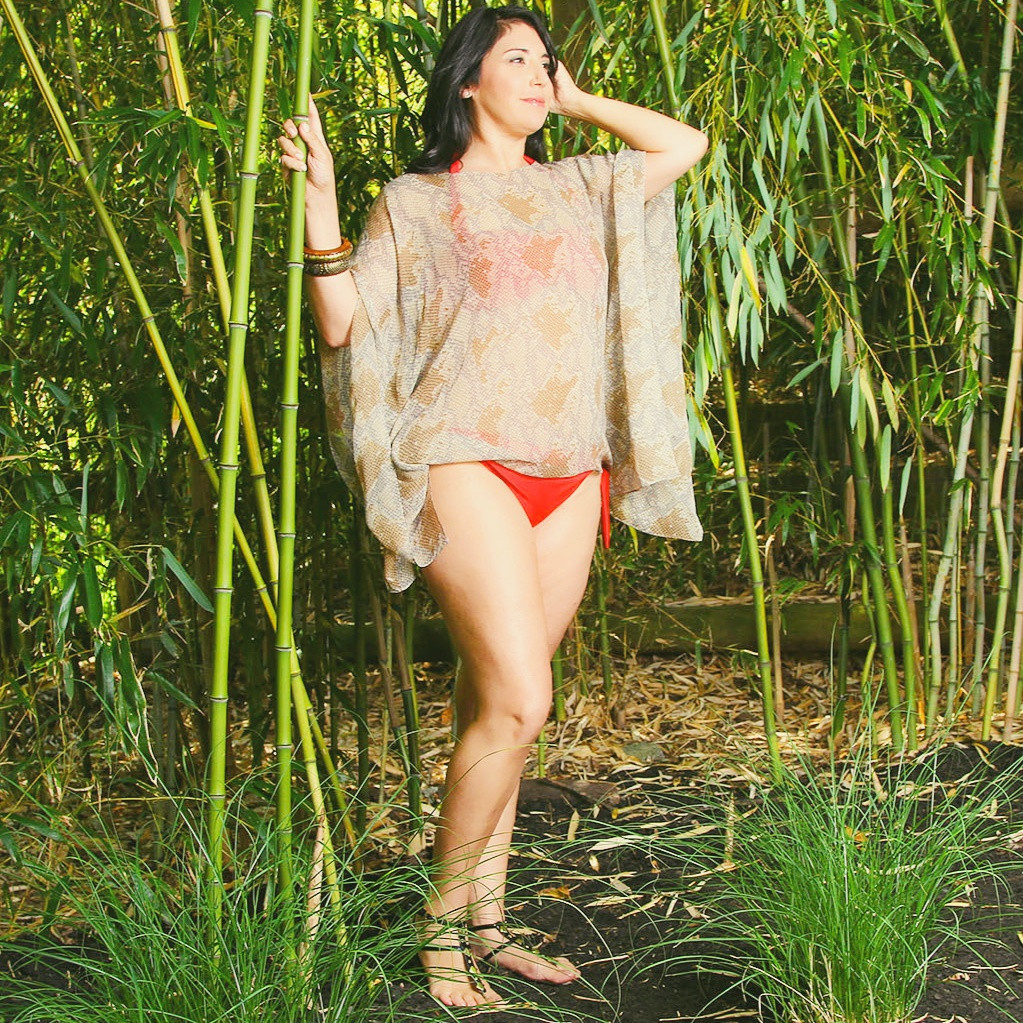 Lands' End
What's nice about Lands' End's mastectomy line of bathing suits is that they're as cute and stylish as the rest of their swimwear, with options for tankini tops, one-piece suits. The mastectomy suits come with higher necklines and armholes, sewn-in soft cups and prosthesis pockets.
Amoena
An impressive array of lingerie, swimwear and clothing from a brand that's been providing fashion and support for women with breast cancer for more than forty years.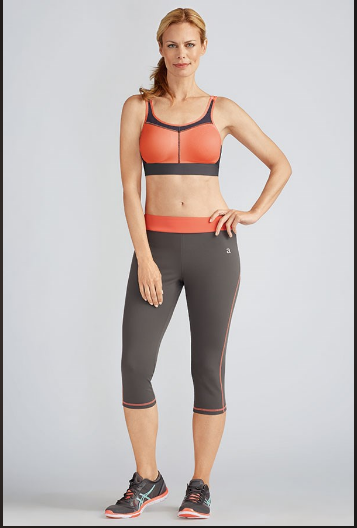 **Before you shop, talk to your insurance company, as external breast prostheses (including post-surgical bras) may be covered after a mastectomy.
Give InKind does not provide medical advice, diagnosis, or treatment. See Terms & Conditions.
Give InKind does not provide medical advice, diagnosis, or treatment. We have an affiliate relationship with many of the advertisers on our site, and may receive a commission from any products purchased from links in this article. See Terms & Conditions.