---
Hilarie Burton Morgan is an actor, producer, writer, and mother.  She recently released the NYT bestselling memoir entitled The Rural Diaries: Love, Livestock, and Big Life Lessons Down on Mischief Farm.
Here, Hilarie remembers her friend and fallen hero:
For years, people have asked me about the tattoo on my wrist: a small, typewritten letter S. I put it in a visible place on purpose. Still, it burns a bit to answer the question.
Sgt. Scott Kirkpatrick was killed in Iraq on August 11, 2007. He became a name on a list of losses. Another stark, white headstone in the Arlington National Cemetery.
And yet to us, Sgt. Scott Kirkpatrick was an inspiration. To me, among the freaks and friends who had the honor of growing up with him, he was an artist. An actor.
A Warrior Poet.
Scott was two years older than me. I followed his path through elementary school. In my mind's eye, I can still recall him wearing the dorky orange vest of the fifth grade crossing guard patrol. In middle school, he began to stand out as the best actor in the school: a title I coveted.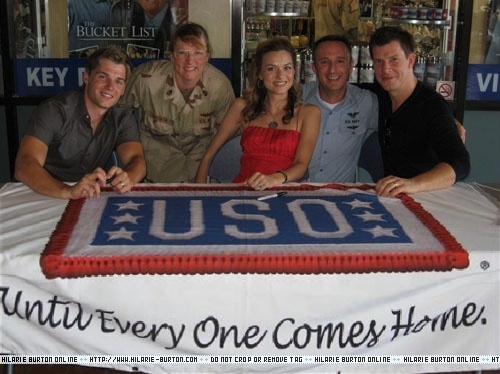 In high school, despite our apparent differences, we became friends. I was a cheerleader and came from a deeply conservative, military family. He was a Kurt Cobain look-a-like dressed in black, smoking clove cigarettes and pondering the dark corners of art and politics – way beyond liberal.
And yet Scott took me under his wing. He challenged every idea I had, every word that came out of my mouth. He told me to write. He took me, along with our rag-tag gang of goths and metal heads, to poetry slams all around our hometown. When he was chosen to attend Virginia's prestigious Governor's School for Theatre during his senior year, I was damn sure I was gonna get in my senior year. And I did.
So I left home and went to college in New York City, and Scott began touring the country as a respected slam poet. We remained close friends all the while. And then September 11th happened, and the most liberal boy I ever knew joined the Army.
The loss of Scott changed the course of my life. I made decisions differently. I sought an outlet for my energy and my heartache. Then, one day an invitation came from the United Service Organizations (USO). I jumped at the opportunity to visit with the men and women in military service.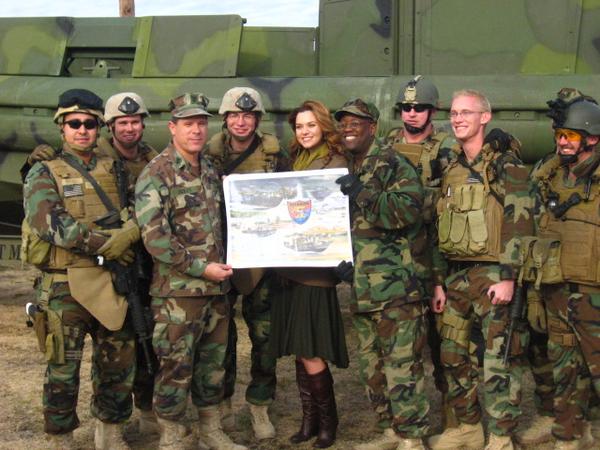 The USO exists to support the men and women who serve in the United States Military Forces. They recognize and support the different needs of our service members and their families. When we see these troops in uniform, sometimes it becomes all too easy to see a monolith. Sometimes we forget to see these troops as individuals. It's necessary to take a step back and truly reflect on the sacrifices of these brave men and women. It's important we consider their singular dreams and aspirations. We must never forget the talents they put on hold in order to serve.
During my time with the USO, I met musicians, photographers, athletes, mechanics, and animal lovers. Each serviceman or woman had a unique story. Each was a distinct personality. Hearing all of their stories was one of the great honors of my life.
What I learned from the loss of Scott and from my subsequent work with the USO is that helping our service members is not a one-size-fits-all operation. Military personnel and their families need different kinds of support at different times. When they return to civilian life, the needs of servicemen and women vary greatly. Ask a veteran about how you can be most helpful.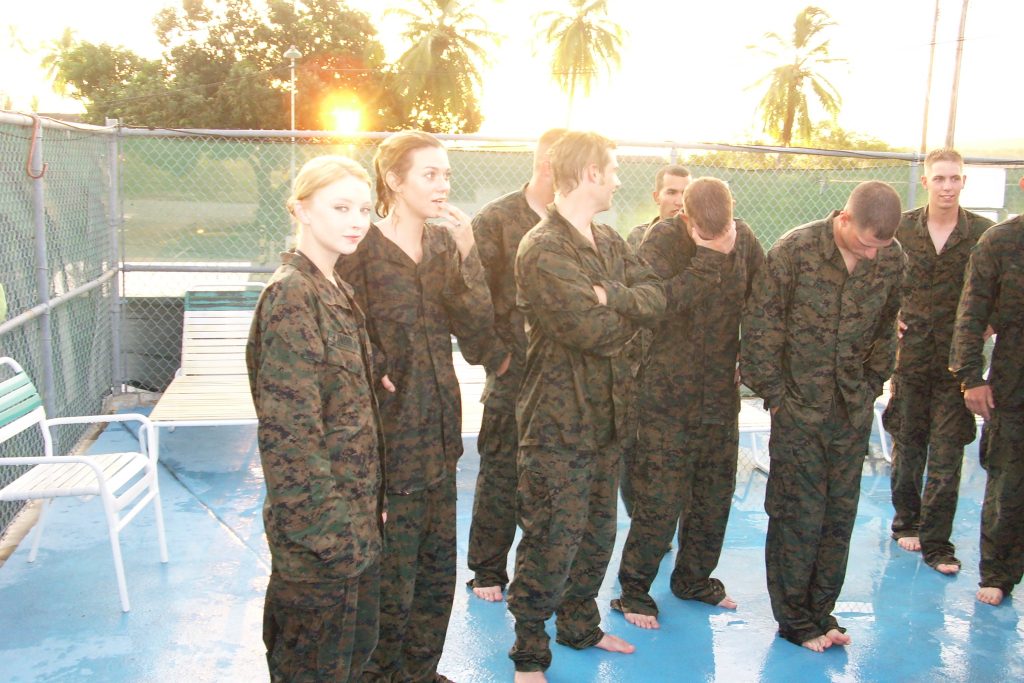 Combat can certainly change a person's worldview, but try to guide them back to previous passions or interests. One veteran may require exercise equipment to maintain physical and mental health upon returning home. Another may want oil paints. Some need a new laptop. For others, a hiking back-pack may be just the right thing. Consider concert tickets to a favorite band. While artistic outlets for servicemen and women may shift somewhat – from painting to writing to poetry  – and physical outlets might change too – from football to long-distance running – by keeping veterans in touch with their unique identities we help them redeploy back into civilian life.
The point is, by celebrating veteran's differences, we let them know that while we may not understand every facet of what they've experienced, we still see them as individuals. We recognize the layered, incredible person underneath.
The S on my wrist is for Scott. And for all the "Scotts" who deserve to come back home to whatever their passion is – and to finally live it again.
Photos Courtesy of Hilarie Burton Morgan. Used with Permission.
---
Give InKind does not provide medical advice, diagnosis, or treatment. We have an affiliate relationship with many of the advertisers on our site, and may receive a commission from any products purchased from links in this article. See Terms & Conditions.