---
Read Across America Day falls on March 2 this year. This day is intended to celebrate reading in the United States. On this day, schools, libraries, and other community-based organizations come together to promote reading. Read Across America Day coincides with the birthday of beloved children's author, Dr. Seuss.
At Give InKind, we celebrate the power of the written as a way to honor the courageous open hearts of kids. We honor the complex emotional lives of children. The work of childhood is rooted in play and the creation of place and identity. These books celebrate the divergent paths that children follow as they find their places in the world.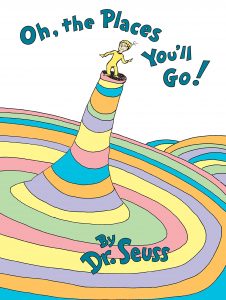 Dr. Seuss's wonderfully wise Oh, the Places You'll Go! is the perfect send-off for grads — from nursery school, high school, college, and beyond! From soaring to high heights and seeing great sights to being left in a Lurch on a prickle-ly perch, Dr. Seuss addresses life's ups and downs with his trademark humorous verse and illustrations, while encouraging readers to find the success that lies within. In a starred review, Booklist notes, "Seuss's message is simple but never sappy: life may be a 'Great Balancing Act,' but through it all 'There's fun to be done.'" A perennial favorite and a perfect gift for anyone starting a new phase in their life!
Why We Love This Gift: This is a special book – it resonates with children of all ages.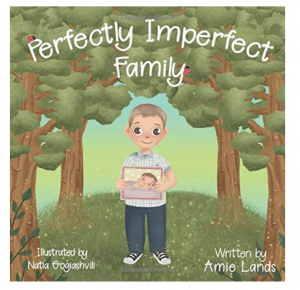 Perfectly Imperfect Family beautifully demonstrates how a brother loves, honors, and includes his sister, who died before he was born, in the family's special days and every day. Oftentimes referred to as a rainbow baby, children born after the death of a sibling often wonder about the one who came before them. Perfectly Imperfect Family acknowledges the stigma associated with pregnancy loss, infant death, sibling grief, and including a baby who has died by demonstrating loving ways in which a family can continue to celebrate their beloved baby.
Why We Love This Gift: We love this gift because it validates the entire story of an evolving family. It gives words to the story of a family before the birth of a rainbow and invites the siblings to ask questions.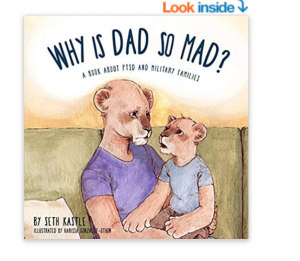 The children's issues picture book Why Is Dad So Mad? is a story for children in military families whose father battles with combat-related Post Traumatic Stress Disorder (PTSD). After a decade of fighting wars on two fronts, tens of thousands of service members are coming home having trouble adjusting to civilian life; this includes struggling as parents. Why Is Dad So Mad? is a narrative story told from a family's point of view (mother and children) of a service member who struggles with PTSD and its symptoms. Many service members deal with anger, forgetfulness, sleepless nights, and nightmares. This book explains these and how they affect Dad. The moral of the story is that even though Dad gets angry and yells, he still loves his family more than anything.
Why We Love This Gift: We love this gift because we like to find things that help to explain difficult things to kids. We believe that clear communication with children enables healthy family coping skills.  And if we can have anything to do with that, we are all in.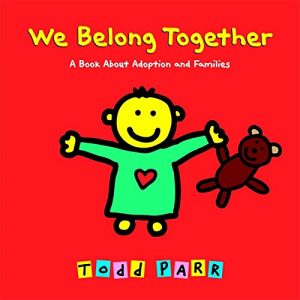 In a kid-friendly, accessible way, We Belong Together explores the ways that people can choose to come together to make a family. Popular author-illustrator Todd Parr illustrates the rewards of family ties in this heartfelt, supportive book geared toward adopted children and their parents. In each double-page spread, Parr completes the phrase "We belong together because . . ." with poignant explanations that touch upon basic, tangible needs ("You needed a home . . . and I had one to share"), as well as emotional ones: "You needed someone to say 'I love you' . . . and we had love to give. Now we all have someone to kiss goodnight."
As in Parr's The Family Book, cheerful, friendly artwork, with thickly outlined forms and characters and a bold rainbow palette, inclusively depicts an array of children and families — including one with a single parent and one with two dads — and emphasizes the rewards of adoption for adults and children alike. Apart from the subtitle, the text never uses the word "adoption," nor refers to the adoption process, keeping the focus squarely on the universal joys of sharing hearth and heart.
Why We Love This Gift: We love that the message of this book is one of encompassing family love.  Because families grow based on love. The perfect read for the very young child.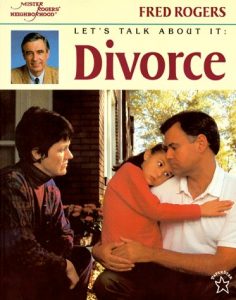 Let's Talk About It: Divorce — the painful realignment of the family unit that takes place when parents divorce inevitably fills children with worry, anger, doubt and a host of other feelings. Mr. Rogers offers compassionate support and validation for readers working through such trauma, supplying concrete examples of ways kids can deal with the stress. Statements such as "[T]heir divorce is not your fault," and "[T]here's nothing you can do to make your mom and dad get married to each other again," typify the book's straightforward yet concerned tone. Mr. Rogers wisely encourages adults to use his text as a jumping-off point and tailor it to their own family's particular circumstances. Photos capture a variety of interactions, happy and sad, between the parents and children of three real families.
Why We Love This Gift: Because it's Mr. Rogers. Nothing more needs to be said. But let's just pause to wonder aloud — is there anything this man could not explain? A beautiful book.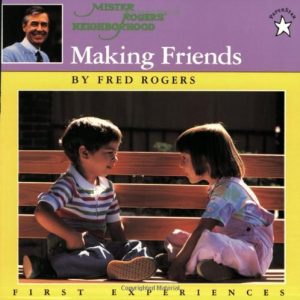 Making Friends is one of the nicest experiences of growing up — but it's not always the easiest. Fred Rogers of PBS's Mister Rogers' Neighborhood shows that learning to play and share with others can often bring up questions and feelings that need to be talked about. Mr. Rogers breaks it down in a gentle, easy tone as only he can.
Why We Love This Gift: This is a sweet book and a reminder to grown-ups about raising children able to cultivate and sustain healthy friendships. This mind-blowing and wise book is a top pick of the Give InKind editorial team.
---
Give InKind does not provide medical advice, diagnosis, or treatment. We have an affiliate relationship with many of the advertisers on our site, and may receive a commission from any products purchased from links in this article. See Terms & Conditions.