---
When a close friend or loved one falls ill, finding meaningful ways to show support and care can make a significant difference in their journey toward recovery. While kind gestures and thoughtful gifts may not heal them overnight, they can bring comfort, encouragement, and a much-needed boost in spirits. In this article, we explore various gift ideas and acts of service that you can consider to extend your heartfelt support to a sick friend. From practical and comforting items to acts of kindness that show you're there for them, let's discover the meaningful ways you can make a positive impact during their healing process.
In this article we're going to cover:
Gifts for a sick friend to help them feel better

What to to get a sick friend to help pass the time

Enhanced support you can coordinate with your entire community
Gifts to help them feel better
Think of getting your sick friend some thoughtful gifts that will help them feel better fast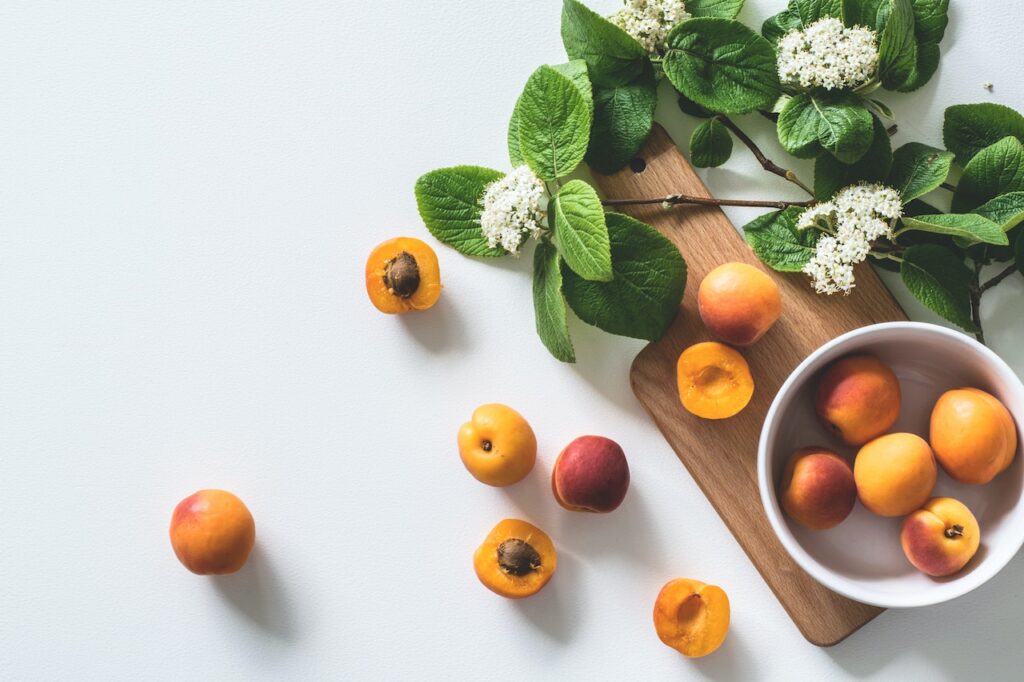 Everyone knows what it's like to feel under the weather, and we can all agree that it's no fun. That's why when we know someone who has gotten sick we want to ensure they're as comfortable as possible. Whatever their diagnosis, ensuring that their physical needs are met is very important. Consider giving any one of these options to your friend the next time they've come down with a sickness.
Care package
One of the nicest things you can do for your sick friend is send them a care package. There are all kinds of options out there readily available on sites like Etsy or from companies that specialize in gift baskets such as Harry & David. Whether you want to send them a care package that focuses on fruits, candy, tea, or snacks, you'll be able to find what you're looking for.
Another way to send a care package is to assemble it yourself. While this involves a little more leg work, it also means it is customized to meet the needs of your friend. For a Get Well Soon care package, consider getting a few of their favorite items that you just know will make their day. Do they have a favorite soup? Grab a couple of cans or packets of that. Do you know they just love gummy bears? You can put those in as well. Consider putting in any of these items that will be sure to bring a smile to your loved one's face:
Assorted fruits

Soups

Homemade bread and jam

Their favorite tea

Hot chocolate

Sweet snacks 

Something salty to snack on like pretzels

Cookies

Nuts
You could also include a warm pair of socks, a new coffee mug, and a water bottle to round out the package. Anything that you think your friend would like and would make them feel even just a little bit better. Don't forget to include a personal note that lets them know you're thinking of them and hoping that they get well soon.  
Warm robe, slippers, or blanket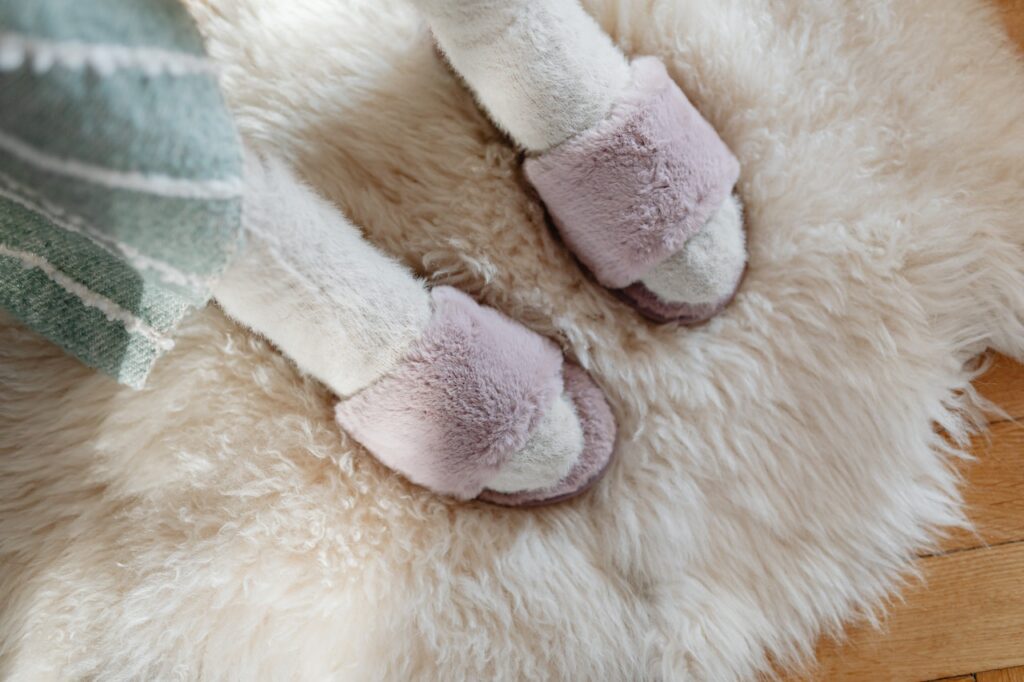 One of the worst parts of being sick is how uncomfortable it makes us feel. Whether we're coughing, have a scratchy throat, body aches, or a runny rose, being sick is hard. Because our bodies need all the strength they can get to fight off the illness, you want to make sure your friend is as physically comfortable as they can be. This means making sure they're surrounded by soft things.
One of the most comforting gifts to give to a sick friend is a robe or a pair of slippers. There are all kinds of comfy robes and slippers out there, and we're sure you'll be able to find one that suits their personality. A lot of people may not even think to purchase themselves a robe or a pair of slippers, which is why they'd appreciate this thoughtful gift from a friend. If your friend is more of a sweatpants/pajamas/yoga pants person, you can always include a pair of those as well.
In addition, consider getting a soft fuzzy blanket, or a weighted blanket to help them calm down and stay relaxed. Weighted blankets are fantastic because their slight weight makes it almost feel as if your body is getting a hug. These blankets will help their bodies calm down and perhaps even sleep better at night, which is very important when you're fighting an illness.
Another great soft and fuzzy gift that's great for someone who is sick is a cute stuffed animal. Whether you want to give a simple bear, or want to pick up their favorite creature in stuffed form, we're pretty sure no friend would say no to a soft item like this to squeeze.
Sick day essentials
Similar to a care package, you could also put together a sick day essentials package. For a friend suffering cold or flu, items you'd want to include:
Soft tissues

Cough syrup

Over the counter pain or fever reducers like Tylenol

Hot water bottle

Hand sanitizer

Neti pot for sinus relief

Lotion
These are items they may not have at home. Being the friend that brings over just what they need will bring them a big relief. 
Gifts to help pass the time
Help keep their mind on something other than not feeling 100%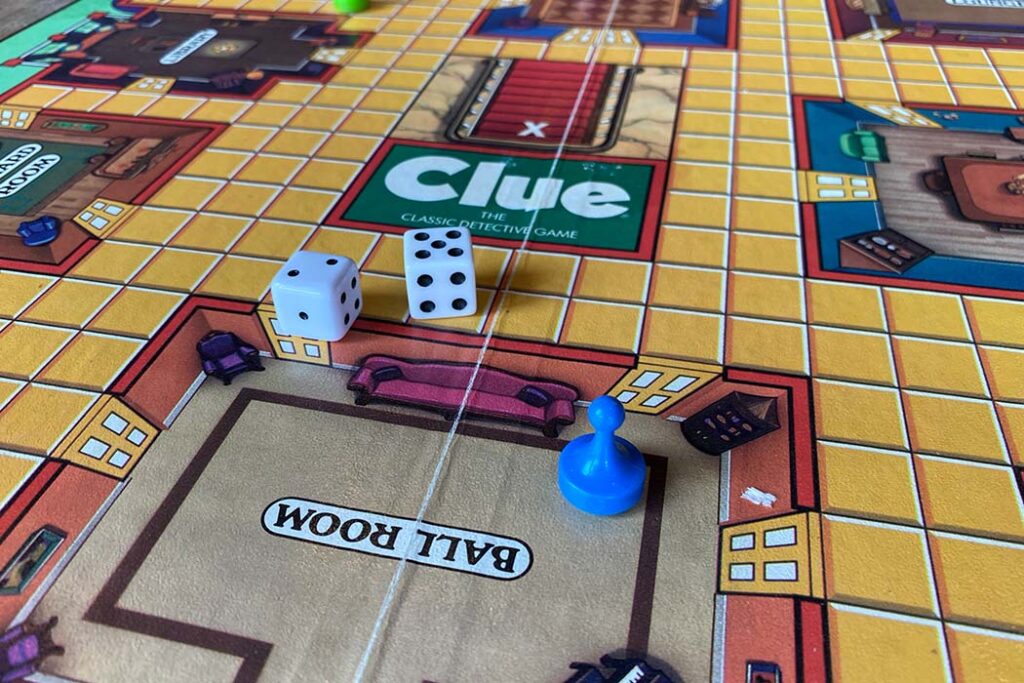 When you're sick, rest is usually a top priority. Your body is fighting inflammation, which means you need lots of rest. But sometimes it can get boring just being by yourself all day. If you have a friend who's sick, make sure you give them something to keep their minds busy so their bodies can heal.
Books
Some of the best gifts to give someone who suddenly has a lot more time on their hands are books. Whether you want to go out and pick up actual books, or send them over some digital ones to read on their tablet, books are such a great way to forget about being sick for just a little while. A good book can also make for a nice, gentle sedative. Choose a new book by their favorite author, or a new author in their preferred genre, or just ask them if there's something they've been meaning to read. We suggest trying to keep it light (unless they specifically ask for a certain topic), because sometimes it's hard for people who are sick to concentrate for long periods of time. 
Head over to your favorite used book store and see what gems you can find hidden there that you know they would just love. You could also swing by your library and see what books are available there. Whether they like audio books, e-books, or hard copy books, we're sure this gift would be very much appreciated.
Games
Another great way to occupy their minds while they're sick is with some fun games. While you may not want to go over and play a board game with them if they're still infectious, you could always give them games they can play on their own. Pick up a book of crosswords or sudoku, a puzzle, or check out what the most popular games are on the app store. Chances are they have a digital game they like to play on their phone. You could gift them the add-free version so they don't have to worry about annoying ads as they play. 
If you do want to give them a board game, set a date in the future when you both can play together, when neither of you are sick. 
Subscriptions
Another great way to pass the time when you're sick is catching up on your shows. If you know they have been meaning to watch a show on a platform they don't have, why not purchase them a subscription? There are all kinds of options when it comes to streaming, so the chances are good they don't have all the services yet. Consider picking them up a subscription so they can find their new favorite show, or rewatch a comfort series that might even make them feel just a little bit better.
You could send them a gift subscription to:
Netflix

Hulu

Amazon Prime

Max

Paramount+

Disney+

Peacock

And more.
Gifts to lift their spirits
Because it's hard to feel your best when you're sick.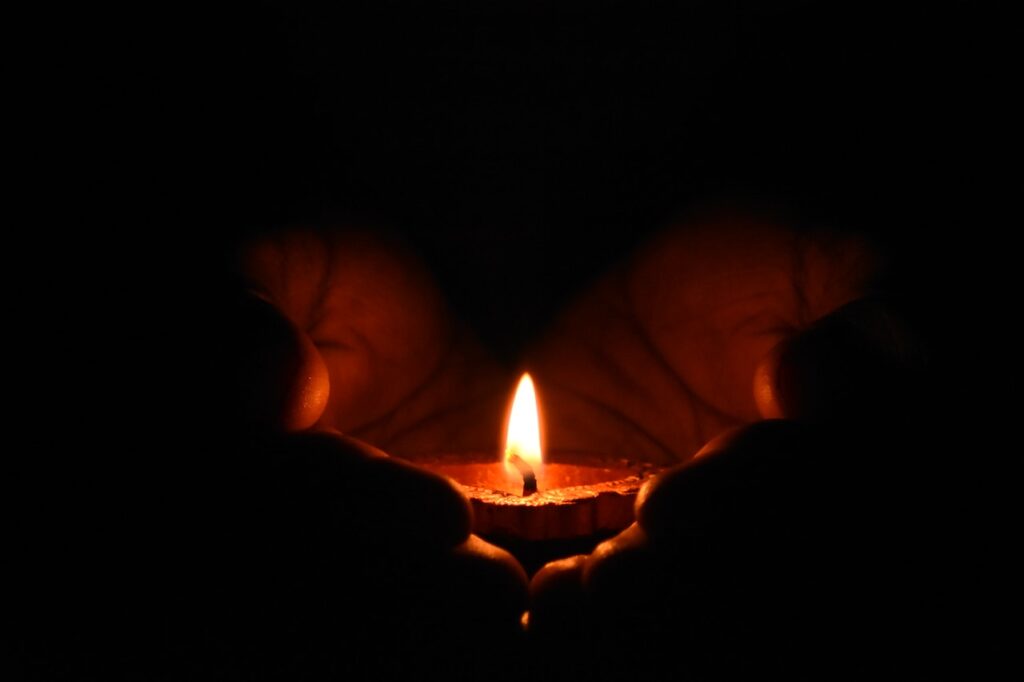 You can get your friend gifts to make sure they're comfortable, and you can also get them gifts to help the sick days go faster, but don't forget about the types of gifts that can lift their spirits. It's really easy to start to feel sorry for yourself when you're sick. It seems like you'll never get over feeling achy or congested, and it's hard to put yourself in a better mood. If you know a sick friend who's dealing with the blues, why not get them a little something that could lift their spirits?
Bath accessories, candles, or oil diffuser
Nothing feels quite as soothing as a long, warm bath when you're sick. If your friend has been dealing with a case of the chills, you can give them a reason to take a nice warm bath with some awesome bath accessories. Consider picking them up some bath bombs that come in a variety of relaxing scents. You could look for ones that specifically target aches and pains or congestion, depending on what your friend is suffering from.
Scents like eucalyptus, mint, lemon, and lavender are all great ways to help both the mind and the body relax. In addition to bath bombs, you could include epsom salts, a sponge, and even lotion in their favorite scent to apply after the bath. Even when you're sick, you've still got to make sure you're taking proper care of your body, and a bath is a great place to start.
Candles and essential oil diffusers are also gifts that any sick friend would love to receive. There's nothing better than hanging out at home with a wonderful scent in the air. Candles make us feel cozy, so perhaps try to get a warm scent like cinnamon, apple, or pumpkin. You can do the same with an oil diffuser as well. Keeping their place smelling lovely is a great way to help them relax, and realize that they will feel better soon.
Meal train
One of the best ways to ensure your sick friend is getting all the vitamins and minerals they need to beat their sickness is to organize and set up a meal train. When you're sick, the energy to cook and prepare food isn't always available. Helping your sick friend stay fed and fueled on a regular schedule relieves them of the stress and responsibility, allowing them more energy to heal.
Sites like Give InKind make it incredibly easy to get started and set up a meal train for your sick friend. You can recruit friends and family members to help out and deliver homemade food right to your sick friend's door. You can also pick up meals from their favorite restaurant and bring them over, which is a great way to raise their spirits. In addition to healthy and hearty meals, you can also sneak in a gift card or two to their favorite spots, or for meal delivery services like GrubHub or DoorDash.
What To Get A Sick Friend
It's tough seeing your friend feel under the weather, but there are things you can do to help them get through their illness. Whether you send a care package, set up a meal train, or bring them books, they'll definitely appreciate all your efforts.
---
Give InKind does not provide medical advice, diagnosis, or treatment. We have an affiliate relationship with many of the advertisers on our site, and may receive a commission from any products purchased from links in this article. See Terms & Conditions.