---
Families facing the devastating diagnosis of pediatric cancer are quickly catapulted into the world of pediatric oncology, and for their friends and extended families, it's only natural to want to help. But beyond delivering the occasional meal, what else can be done? The answer; a lot. Especially with modern technology, and social support portals like Give InKind.
Why Support Matters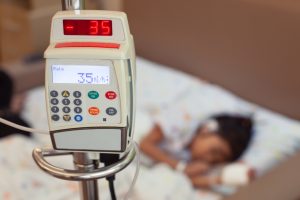 Fighting cancer takes time and money (or at least insurance, and often still, additional money). Taking care of a child with cancer is a full-time job. Unfortunately, keeping life-saving medical insurance also requires a full-time-job. So what's a working family to do? Many families go from two paychecks to one, in order to have one full-time caregiving parent. But this leaves financial, emotional, and time and energy gaps.
Who takes the family's other kids to school? Who cooks dinner, prepares lunches, cleans the house, walks the dog, picks up the mail, and manages the household when one parent is caring for their sick kid and the other is working full time? This is where the community comes in.
How Can You Help?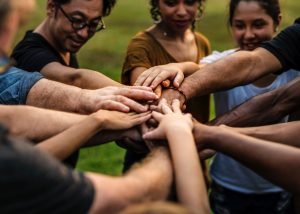 Set up a Give InKind campaign for the family and include items in their wish list they'll actually use. You can even let the family request specific services at specific times on their calendar, and coordinate community care when it matters most (there's only so much lasagna, thoughts, and prayers one can use). Here are some things you can get and do for these families that will help make a difference.
Hospital Stay Care Packages:

For parents staying with their sick kid in the hospital, bring them the comforts of home. Their favorite mug. Fuzzy comfortable slippers with grips on the bottom. Extra throw blankets to stay warm. A favorite toy for their sick child. Lip balm. Lotion. Detergent packets so they can wash their clothes in the sink or the laundry at the hospital. Tea. Favorite snacks, and more.

Visit and Take The Parent for a Walk:

Especially for parents with a critically ill child, visit and offer to take the parent for a walk outside, even if only for a few minutes. Listen if they want to talk, or be comfortable walking in silence. 

Indulge The Caregiving Parent in a Spa Day:

It's hard to think about your own needs or even things you want when you're fighting for your sick kid. Buy the parent a gift card to the day spa, or their favorite salon, or other luxury experience. If you live near them, take them with you for an afternoon. 24/7 caregivers need a break.

Take The Siblings Out for the Day:

If the sick child has siblings, they're probably ready for a day out. Take them to see a movie, or the park, or an amusement park. Their parents have been preoccupied for a while and they need some love and attention too. Find an activity they want to do and go do it.

Bring the Art:

Art can be healing both mentally and physically. Ask whether there are

crafts

that can be purchased that help ease the effects of their specific type of cancer and treatment. For example, radiation can lead to peripheral neuropathy (a dulling of nerves in the extremities.) Certain crafts that promote fine motor skills can be restorative. Ask whether an occupational therapist can make specific suggestions. Find a DIY kit that may fit the bill.

Shop for the Family, or Pay For The Food:

Get specific shopping list items for the family and go shopping for them. If you're remote, have these foods delivered, or at least get gift cards to local markets. Caring for an ill child is expensive. Feeding an ill child is difficult and shopping takes up time parents need to be with their kid.

Walk the Dog:

If the family has pets, offer to visit regularly to take the dog for a walk, or clean the cat box, or the birdcage.

Water Plants:

Gardening and yard work are the least of the family's worries right now. Offer to water the plants weekly, or find a service who can.
Above all, keep checking in. Bills, stress and fear linger long after the cancer resolution. Go ahead and keep asking: what can I do to be helpful?
To learn more about ways to support families through their pediatric cancer journeys, you can visit our Pediatric Cancer Family Support Portal here.
About Give InKind
Give InKind is an intelligent social support platform that helps friends and family coordinate tangible, financial, and emotional support for those who need it. Everyone goes through major life events, and everyone needs a little help sometimes. From the birth of a baby, to loss of a family member, to medical crisis and disasters, people need more than just money and lasagna. Every individual or family in need is different, and so are the ways we like to give support. Give InKind helps people coordinate help with things like dinner dropoffs, walking the dog, picking kids up from school, buying groceries, and watering plants. Give InKind lets givers provide or send specific services or assistance that helps those they care about focus on what matters. To learn more visit: https://www.giveinkind.com.
---
Give InKind does not provide medical advice, diagnosis, or treatment. We have an affiliate relationship with many of the advertisers on our site, and may receive a commission from any products purchased from links in this article. See Terms & Conditions.