---
TW: This article discusses domestic violence, bruising, substance abuse, and injustice, which may be difficult for some readers.
It was just two years ago when the police let us know that our sister was in the hospital unconscious almost an hour away from home. Nothing could ever prepare me for what I saw when I walked into that hospital room. Anger filled me as I saw my sister connected to the ventilator and scaled the bruises on her body. Grief set in as the doctor said there was nothing more they could do. For the first time, I could literally feel my heart breaking as I watched the staff turn off the equipment that was keeping her with us. All we could do was sing a final song as we said goodbye and as our sister took her last breath. 
Our sister's name was Hana. She had the biggest heart for her family and adored her 3 beautiful children. She was loyal to a fault and was thoughtful in her words and actions. Hana was loved by so many and touched every life she came across. She was beautiful, both inside and out.
Hana was taken too soon and violently by a selfish man with no regard for the people who truly loved and cared for her. We knew him. We let him around our family and her kids. We didn't know what he was capable of. What's worse is that in February of 2022 almost a year and half after her death, he was able to walk free on a technicality. 
Hana, like so many, went through trials that affected her mental health. Unfortunately, this led to her substance abuse which she was actively trying to overcome for her children. Abusers often use domestic violence to undermine their partner's mental health and recovery. Experiencing a mental health or substance use disorder places individuals at a higher risk for being controlled by an abusive partner. Stigma associated with substance abuse and mental health can create barriers for survivors when they seek help.
Discussing abuse with someone who is actively experiencing it is never easy. It wasn't easy for us. As I research and learn more about domestic violence, I often think about the things that I could have done. The first was being there for her as emotional support. I let my anger and resentment towards her life choices put a wedge in our relationship. I wish I could have taken more of the weight off of her so she could focus on healing and break away from her abuser. I wish I could have provided her with more resources so she could get the mental health support she needed.
Nothing could prepare us for saying goodbye to our sister. Losing Hana left a hole in all of us. Her abuser being free extended our grief but instead of living our lives in anger and hate, we choose to live and love as she did. As people of faith, we pray for healing for anyone who is dealing with mental health or substance abuse. If you know someone who is a victim, don't wait to take action. We choose to share her story in the hopes that it could help someone else or another family like ours. 
If you or someone you know needs help, visit www.thehotline.org or call 800.799.SAFE (7233). 
In loving memory of Hana Pitoitua (2/20/85-10/25/20) #hanabanaforever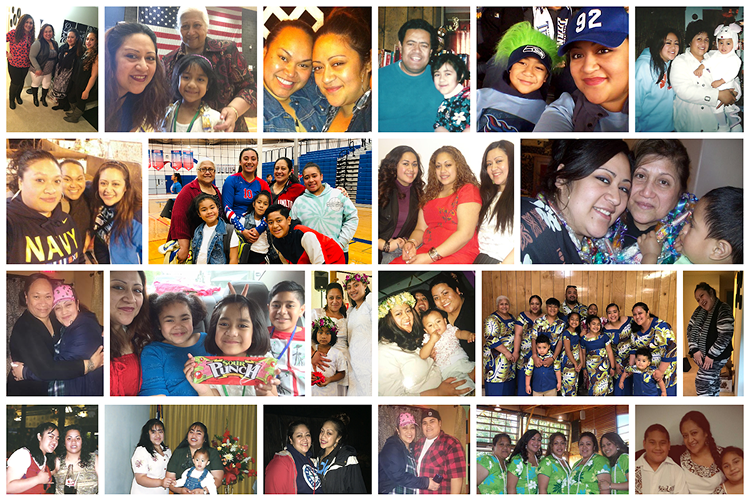 ---
Give InKind does not provide medical advice, diagnosis, or treatment. We have an affiliate relationship with many of the advertisers on our site, and may receive a commission from any products purchased from links in this article. See Terms & Conditions.