---
"How is let's make sure you don't have cancer, an elective procedure?"  That was Heather Queen's reaction when she called to make an appointment to have a lump she found in her breast checked out – just as COVID shut the world down.
It would be weeks until she was allowed in for the proper detection that soon turned her world around with a positive diagnosis of breast cancer. But in May, the journey towards a double mastectomy and follow up treatments began.
"I was shocked by the diagnosis, even though I had other procedures previously to watch carefully at the potential for cancer – I just wasn't thinking it would actually be positive this time," said Heather.
Heather is a wife and mother of two girls, 12 and 15. "I'm always the giver when people need something, I am the last to want to receive help."
But when her friend Kerri heard she was going to need surgery that would make it hard to physically endure day-to-day activities, she knew she wanted to find a way to best support Heather.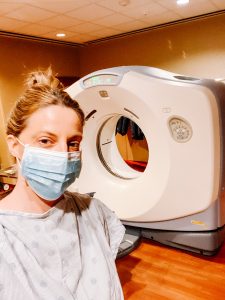 "I found Give InKind because we needed a meal train, but one that could accommodate not only dinners but options to add other things as the months progressed," said Kerri, who created Heather's Give InKind page. "I'm an organizer, it's part of my make up, so having an easy-to-use tool like Give InKind made everything seamless."
The outpouring of support in food deliveries after Heather's double mastectomy was overwhelming.
"Within five minutes of us sending out the email to our friends all the slots were filled. We added more including breakfast and lunches which really helped my children have good warm meals when I could barely figure out how to put food on the table," said Heather.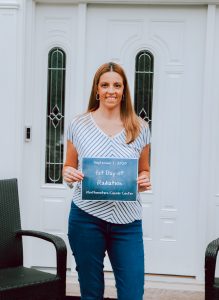 The doorbell rang often, but also with Give InKind gift boxes, each one a little different from people who weren't able to drop off a meal but wanted to show their love and support. "It was so wonderful to feel such a connection to my community."
When the initial surgery and recovery was going well, Heather learned that the cancer was found in her lymph nodes and she would need extensive radiation as well.
"I raised the white flag, the exhaustion from radiation was overwhelming and the thought of making dinner was just a lot," Heather described.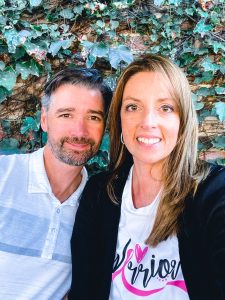 Heather shared her cancer journey with friends and family very openly not realizing it would also allow her to teach others about cancer, getting screened, and what the process really felt like. Now, just a few months later, she has people reach out to her with new diagnoses themselves and heed her advice. One of her most popular requests, what do people need after a double mastectomy?
"Breast cancer is more common than it should be. Having an open dialog and figuring out each person's needs is so important. Give InKind was part of my solution."
See how to create a Give InKind Support Page for someone diagnosed with breast cancer here.
---
Give InKind does not provide medical advice, diagnosis, or treatment. We have an affiliate relationship with many of the advertisers on our site, and may receive a commission from any products purchased from links in this article. See Terms & Conditions.