---
On my, "coping" with cancer, it was indeed an initial shock to say the least. My hematologist had me come in for an office visit and finally gets around to saying those words you'll always remember and how your life has now changed forever.
"Mr. Grady, you have cancer."
There I was by myself in Wilmington, NC and my life was turned upside down on a dime. I was in utter shock for 3 days. My mind was blown. "Not me?" "Cancer?"
I didn't like my hematologist because when I asked about "holistic" approaches, he chastised me vehemently. I had enough.
My fiancée and I decided to then move where other jobs were available. I was also in DENIAL and I had simply forgotten about my cancer because I had not yet started feeling the symptoms of CML, chronic myeloid leukemia. I was fortunate as I was in a chronic condition even though I was starting to feel early fatigue and nausea.
So, we headed to Charleston, seeing family, asking for advice and we ultimately decided to get a second opinion.
A friend of my aunt's recommended The Zimmer Clinic back in Wilmington, NC which has been nothing short of perfection with kindness, understanding, caring, my fiancée's unwavering love and support and understanding fully my options and expectations explained so keenly, specifically and spot on about the best course of action.
Imatinib
. That's the chemotherapy drug that I'm on for CML. It is a specific, chemotherapy drug that targets the cancer cells alone, not the healthy cells. The "key" for the myriad of cancers that exists out there is to be able to target the cancerous cells and not the healthy cells. I was lucky enough to have a drug that would target the cancerous cells.
I'll never forget early on when a wonderful nurse at the Zimmer clinic told me as I was in IV therapy one day, "You'll always find your silver lining Kyle, whether you're alone in this or even if you have support galore. I, we promise to be there for you all the way." I cried tears of joy. She was my second angel next to my fiancée.
As for "Catman" Kyle goes, I used to sneeze like a madman because I was so allergic to cats and pretty much all animals in general. However, I was always an animal lover. When I met my fiancée 14 years ago, she had 3 cats and I sneezed non-stop. One day, ultimately, she said, "It's me and the cats or it's "Hasta la Vista" Baby?" (in her best Arnold Schwarzenegger voice). Of course, she was joking. The "Catman" stuck as my allergies to cats and dogs one and mysteriously, went away, simply disappeared.
As for the cancer stigma, I put it in the back of my head by not being controlled by the disease but by having the doctors, nurses, technicians, orderlies, etc. and most importantly, my long overdue soon to be wife whom adores me as I do her for support.
Remember, you're not alone. You don't ever have to be alone. Never!
Cancer.org
and
The Leukemia & Lymphoma Society
  have been instrumental in helping me with caring, qualified oncology nurses on the phone that will speak to you sympathetically. And you can even call me, the "Catman" to help you on your journey towards wellness!
The main reason I decided to post on
Give InKind
was a direct result of my company deciding to dissolve amid the pandemic in Wilmington, NC and I was unfortunately sick at the time and now out of work. Give InKind, I could tell had that special flare of connecting to people seeking help and financial assistance. They just seemed to genuinely care as I had when the oncology nurse was telling me, Kyle, "I'll be here for you." That's powerful and so awe-inspiring of Give InKind and by their unwavering willingness to help me and others ultimately and altruistically with cancer. We can and will help others.
On a last note, Melinda and I plan on marriage on our anniversary of our 14th year together, 11/21/22
Best Regards,
Kyle Grady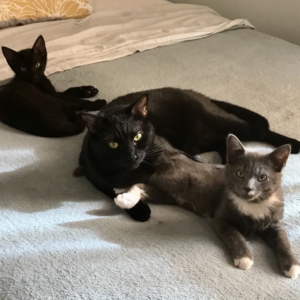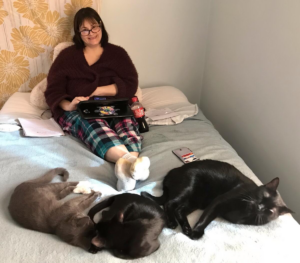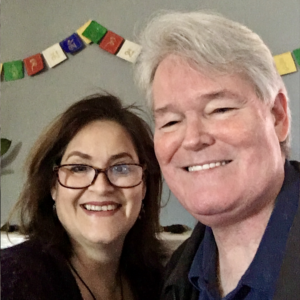 ---
Give InKind does not provide medical advice, diagnosis, or treatment. We have an affiliate relationship with many of the advertisers on our site, and may receive a commission from any products purchased from links in this article. See Terms & Conditions.